HYOGO / KOBE・Himeji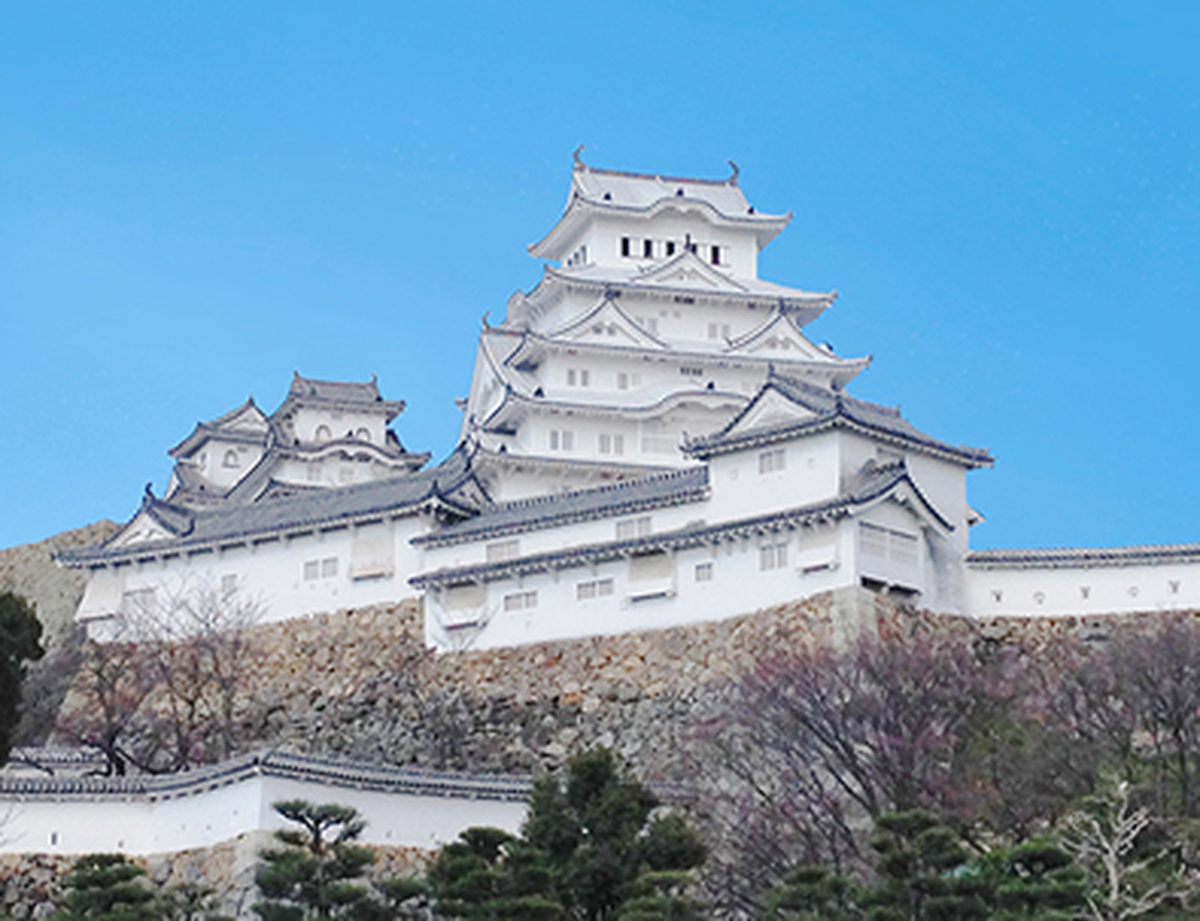 Hyogo prefecture has the most largest size in kansai area, and here is the only one prefecture in the main island of Japan which border with the sea of Japan, and the inland sea of Japan. There is a lot of sightseeing places which is easy to get to Kobe city from Osaka, Himeji-jo castle which is world heritage,and Akashi which is the Japan standard time meridian, and Awaji island which has prently of nature and foods in the side of th inland sea of Japan. Especially, Kobe where is between sea and Rokko mountains could be the most beautiful town in Kansai. Kobe port had starded as a trading port with foreign countries in nineteenth century. As a result, Kobe town became a original town because there adopted western culture. Sightseeing in Kobe is rich in variety. You can discover something when you go for walk in the town. North part of Sannomiya, and Kitano Ijinkan area can feel an exotic mood. Outdoor is also extensived.Hiking in Rokko mountains is standard for holiday to the people who living in Hanshin area to beginner and veteran. Nunobiki falls has chosen as Japan's Top 100 beautiful waterfalls. A standard route to people who likes mountain climbing is climbing a Rokko-mountain, then going to Arima hotspring to sweat. The hotspring has more than 100 years history, loved by the nobility, and royalty. It is called the oldest hotspring. If you are hungry, let's try to eat Kobe beef.
By JR
By Hankyu
By Hanshin
World heritage in Hyogo
Go to Himeji Castle
Sight-seeing area in Hyogo
Recommended ticket to tour through Hyogo・Kobe
KYOTO
If you visit to Kansai, Kyoto is the one of the place which you better to go.It takes about 1 hour from Osaka. Kyoto had been Japanese capital, and prospersed more than 1000 years. Kyoto's traditional culture as we can say orijinal of Japanese culture have been developing of court culture,pious culture, and culture of local leaders. There is succsessors to representative of tea ceremony, the art of flower arrangement, and keeping the capital, and they hold a lot of cultural events still now. Sightseeing in Kyoto will be special experience for you. Also, there is 17 of shrines and temples which registered world heritage of UNESO., and buddhist the head temple. Those kind of beautiful nature are welcome for your visiting. Especially Kiyomizu temple, and Gion in Higashiyama area are famous place, also Arashiyama is convinience to go from central of Kyoto city. There has seasonal beautiful mountains, forest, bamboothicket, anicient temple, traditional Japanese dry landscape garden.Please feel the taste of ancient city from Osaka to Kyoto.
By JR
By Hankyu
By Keihan
By Kintetsu
World heritage of Kyoto
Go to Kiyomizudera Temple
Go to Byodouinn
Go to Shimogamo Shrine
Sightseeing spot of Kyoto
Recommended ticket to tour through KYOTO
MIE
Mie prefecture is located in middle part of Japan. There are mountain which you can go maple-viewing, climbing, skiing,seeing a sawtooth ria coastline is famous for its scenic beauty abound with nature. Also there is one of the greatest amusement facility. In addition there is known as tresure house of a lobster, abalone, an oyster, a blowfish of seafoods. We have been calling 「Miketsukuni」. Also there is famous as Matsuzaka beef with high-class marbled wagyu(Japanese beef). And please don't forget, they have Ise shrine is familiar as Japanese spiritual hometown, and Kumano kodo street which is world heritage. And here is birthplace of Basho Matsuo who is famous haiku poet, and Nobunaga Motoi who is a Japanese classical scholar, also here is the place of origin Iga style Ninja. Mie prefecture has been calling 「Umashikuni」, because of those abundant of nature,historical culture, rejoice in delicious food gathered from the mountains and the sea.
By Kintetsu
World heritage in Mie
Go to Magose pass
Go to Matsumoto pass・Hana-no-iwaya
go to Hama-kaido
Sight-seeing area in Mie
Recommended ticket to tour through Mie
NARA
Nara is the first place of Japanese capital in Japan in 710. Nara town has old history. But it takes only 30 minutes from downtown Osaka.Nara has been keeping the Japanese oldest temple, and important cultural assets. You will be with wide eyes when you see a great image statue of Buddha in Todai-ji temple . hose historical architectural structures and cultural assets are located near Nara park whichi is huge. There is so many cute deer in Nara park. Those cute deer has been protecting as a natural monument. They sell rice crackers for deer anywhere, so you can feel free to feed them and touch them. If you are interested to get to Nara! I'll teach you how to get to Nara from Osaka.
By JR
By Kintetsu
World heritage in Nara
Go to Kasugataisha shrine
Go to Horyuji
Go to Totsukawa in Kumano kodo pilgrimage routes)
Sight-seeing area in Nara
Recommended ticket to tour through Nara
SHIGA
Shiga prefecture is located in middle of Japan.There has Lake Biwa is largest in Japan which holding the Japanese area of 1/6. Full of greenery mountains, and rural landscape are around there, so there is a full of water and green of spritual hometown. Biwa lake, and beautiful scenery around there charm us various expression each change of seosons. Here was a traffic strategically important location from way back, flourished as culture・economic advanced place.Here has been keeping ancient temples, famous Buddhist temples, a hero of history who ran through the age of civil wars, and culturally unique street. Those historical and cultural assets has been keepng and telling to each of area in the prefecture.
By JR
World heritage in Shiga
Go to Hieizan Enryakuji Konpon Chu-do
Sight-seeing area in Shiga
Recommended ticket to tour through Shiga
WAKAYAMA
Wakayama prefecture has clear nature such as, ocean, mountain, and river, So you can enjoy swimming, fishing, canoe, and trekking easily. Also there is "Kumano",and 「Koyasan」whish is original holy ground of religious faith and travel, then you can touch those histories and cultures.Especialy "Koyasan" which is on the top of mountain 900meters is easy to get from Namba about 1hour and half, yet when you get in the place you will feel coming to different world, because of historical buildings and commanding atmosphere. 1200years ago, The holy place of the teachings of esoteric Buddhism was opened by Japanese great teacher named saint koboKukai we recommend you to stay at a guesthouse because you can experience vegetarian diet meal, transcribing a sutra, and Shingon(Sino-Japanese esoteric Buddhism)'s method of meditation of Ajikan. Please come to Wakayama where has full of nature and historical culture.
By Nankai
By JR
World heritage in Wakayama
Go to Koyasan
Go to Kumanokodo
Go to Nachi no Taki
Sight-seeing area in Wakayama
Recommended ticket to tour through Wakayama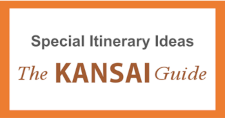 Back