winter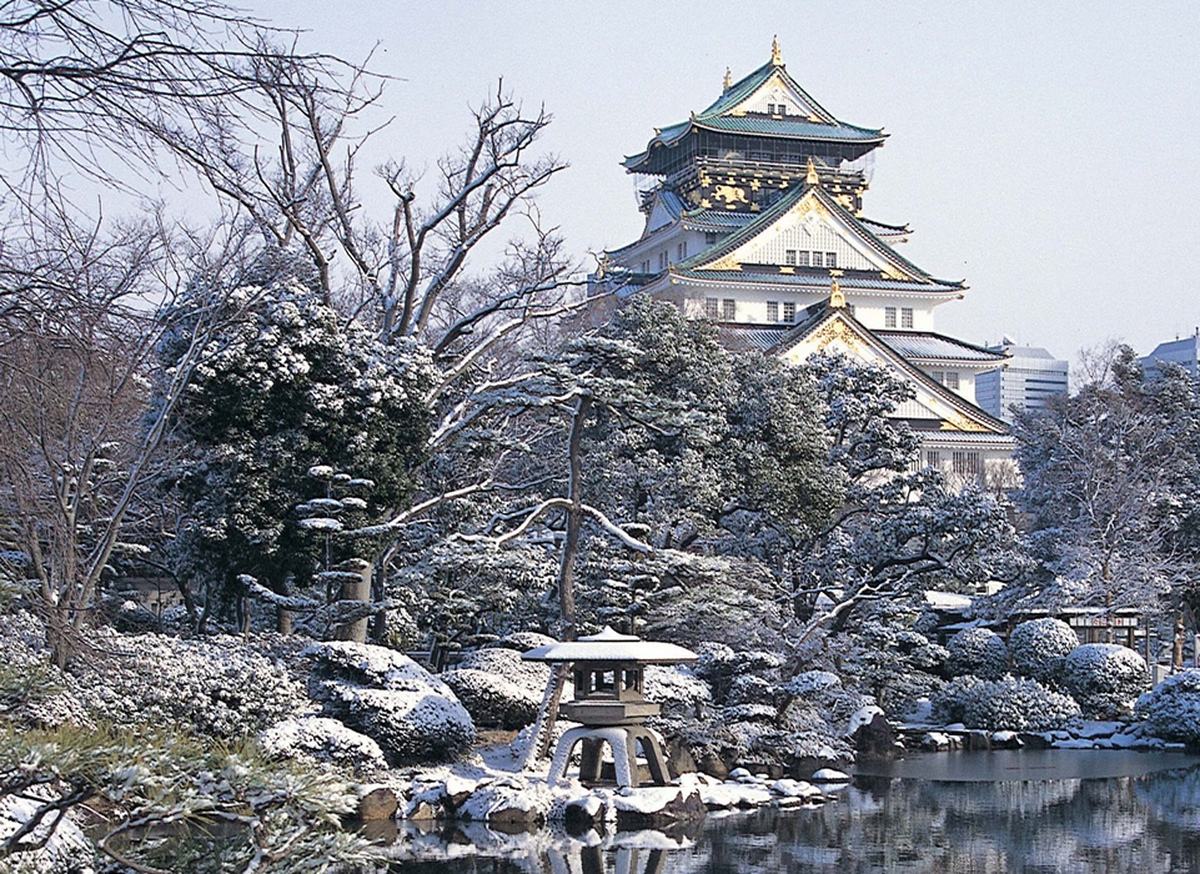 Christmas illumination brightens up the crisply cold winter evenings in many popular locations. Buildings are adorned with elegant lights and stores decorate their show windows with beautiful ornaments.

During the New Year, Japanese people dress in their "Sunday best" as they visit shrines or temples to pray for good luck. Local merchants and businessmen pray for prosperity at the Toka Ebisu Festival in January. The festival is dedicated to Ebisu, the deity of prosperity known to locals by the affectionate nickname "Ebes-san." And runners from all over the world compete in the Osaka International Women's Marathon, which takes place on city streets at the end of January.

It rarely snows in Osaka, but the temperature at night is known to dip below freezing on occasion. Visitors between December and February are advised to bring a winter coat, scarf and gloves. As winter gives way to warmer temperatures, pink plum blossoms in Osaka Castle Park are a harbinger of spring, and the groves nearby are known across Japan.
Back