summer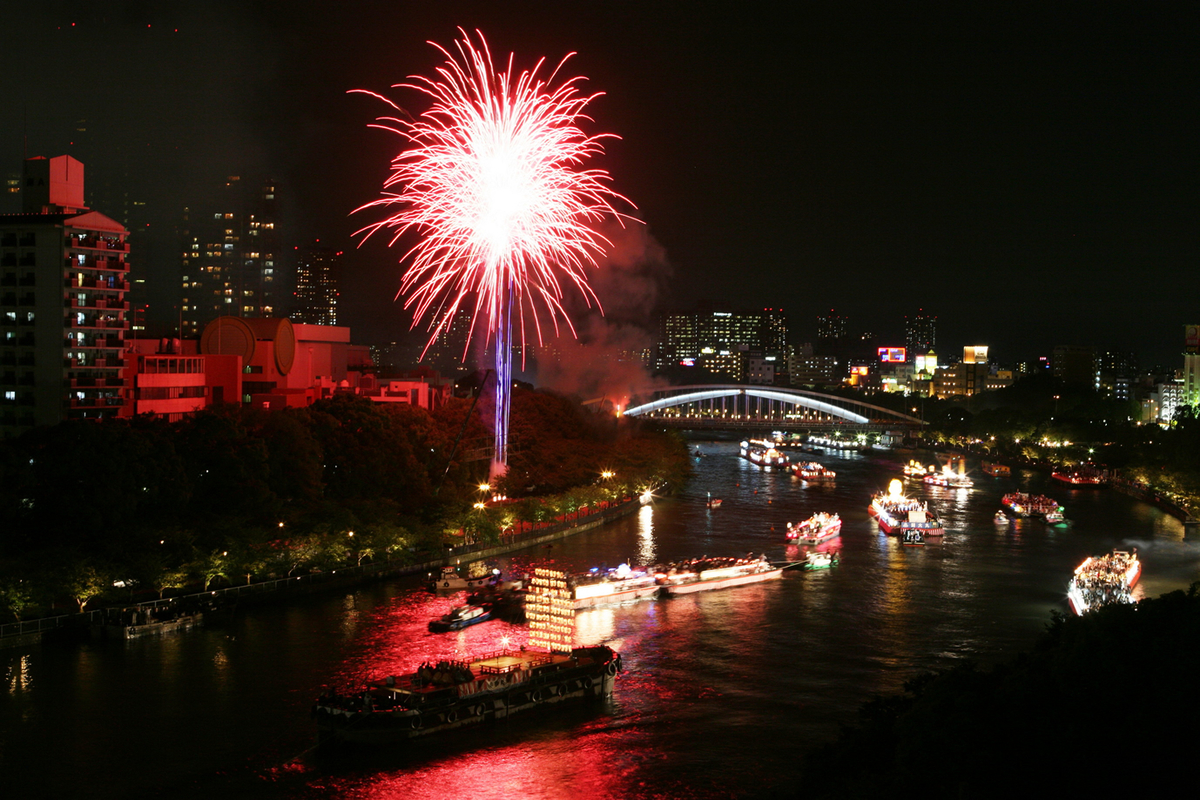 During the rainy season in June, irises bloom in Shirokita Park and exotic flowers bloom at the Sakuya Konohana Kan, the Great Conservatory. Similarly, many people flock to see the hydrangeas at Osaka Castle. While these flowers are not quite as dramatic as the cherry blossoms, they are wonderful sights in their own right.

The arrival of summer means Osaka's foremost festival, the Tenjin Matsuri, which is always held on July 24th and 25th. One of Japan's three largest festivals, Tenjin Matsuri consists of colorful processions of barges on Osaka's rivers (the Okawa - or Kyu-Yodogawa, and from Sakuranomiya to Nakanoshima), lively performances, and bright fireworks displays. The entire city comes alive for this festival, which attracts hundreds of thousands of spectators from the surrounding regions.

For those who prefer quieter celebrations, there are festivals in June that pray for a plentiful rice harvest (the Otaue Matsuri at Sumiyoshi Taisha Shrine) and in August (the Kinki regional Jizo-Bon, following after the Obon festival). Also, in July there are after-dark Noh performances done to the light of burning torches.

All throughout the summer fireworks displays of one kind or another light up the skies over the city, adding to the season's festive atmosphere. Neighborhood shrines hold summer festivals and Bon dance performances at which Osaka residents joyfully celebrate life as only they can. These summer festivals are a precious window into the lives of local residents.

Summer in Osaka is hot and humid, similar to the rest of Japan. However, the bay side area offers cool breezes off Osaka Bay, and clean beaches at Nishikinohama in southern Osaka offer excellent swimming conditions. Cotton clothes and short sleeve shirts are suggested for summer visitors.
Back