Osaka Rugby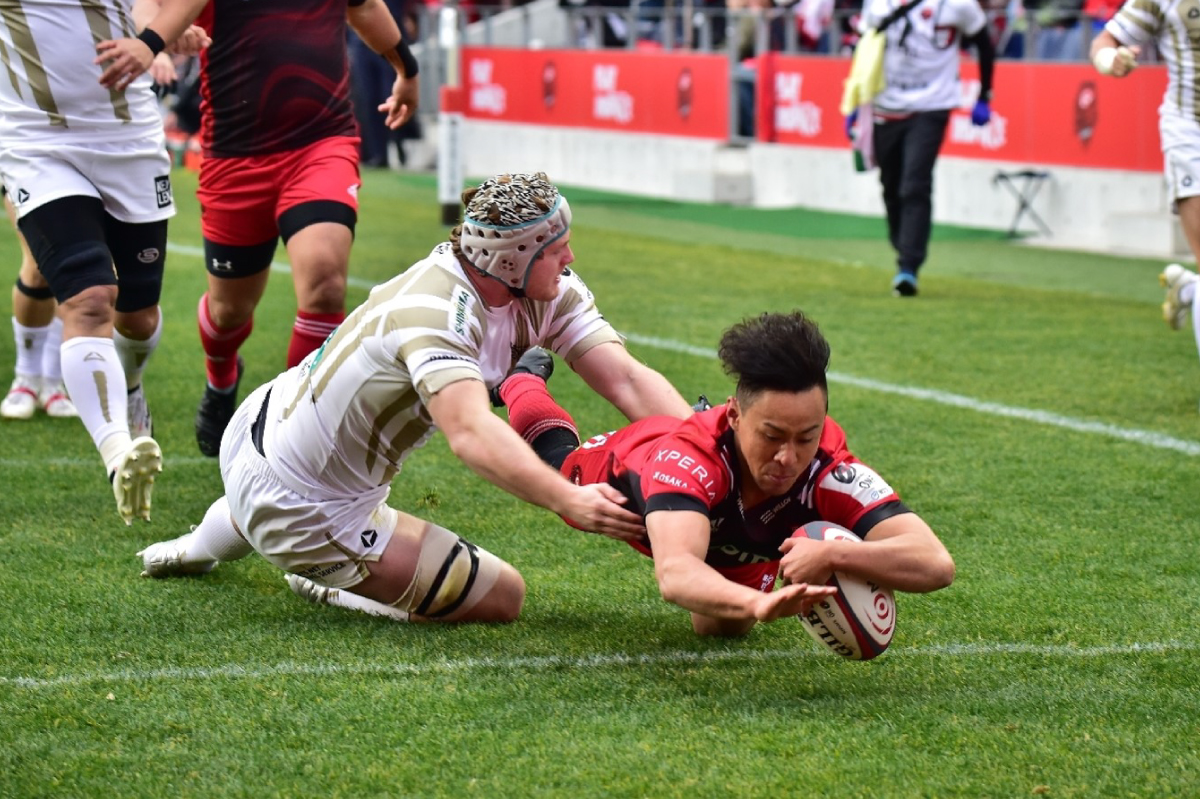 Please watch Rugby game not on TV!! At the stadium!
`Osaka` is the most popular rugby city in Japan.Rugby can be played from small children to student in Osaka, therefore there are two teams in Osaka, Kintetsu Liners and NTT Docomo Red Hurricanes and these two teams are in the Rugby top league.
At Higashiosaka City, there is a stadium called `Mecca Hanazono`, and every year, High School tournament is held at this sacred stadium and many fans from all over Japan will come and watch the exciting game. It is better to see the game at the stadium. After the game (no side), both players and fans, even they are sitting on the different side, they clap their hands and praised the players' efforts.Let's watch rugby at Osaka!
NTT Docomo Red Hurricanes
This is a powerful team that came back to the top league in 2017. They once again are creating a "red whirlwind" in the strongest league of Japan.
Base Ground:Docomo Osaka Nanko Ground
Schedule: August to January
Kintetsu Liners
The home ground is Hanazono Rugby Ground and it is one of the most traditional teams in Japan. They aim to be one of the top teams with their style of powerful play.

Base ground: Higashosaka City Hanazono Rugby Stadium
Schedule: August to January
Back